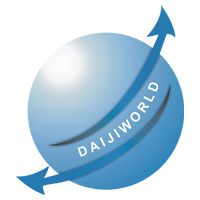 Kathmandu, July 10 (IANS): Liu Jianchao, the new head of the Communist Party of China's (CPC) International Liaison Department, arrived in Kathmandu on Sunday at a time when reunification talks are currently underway between Nepal's main communist parties.
Beijing had backed unity between two communist forces in 2017 which gave communist Nepali Nepal a landslide election victory.
The two main communist parties, the CPN (UML) and the CPN (Maoist Centre), formed the Communist Party of Nepal and nearly two-thirds majority government in 2018.
But a Supreme Court verdict in March 2018 nullified the unity between the two parties and they separated and reorganized the same old party.
This time again ahead of the proposed November 18 elections, China sent one of its senior diplomats to Kathmandu in a bid to push for a similar kind of unity between major communist parties like the UML led by the UML. former Prime Minister KP Sharma Oli. and the Maoist Center headed by Pushpa Kamal Dahal.
The six-member Chinese delegation will meet President Bidhya Devi Bhandari, Prime Minister Sher Bahadur Deuba, Foreign Minister Narayan Khadka, as well as Oli and Dahal among the Communist leaders, according to the Foreign Ministry.
The meeting with Deuba and Khadka will take place on Sunday.
Apparently, the Chinese suspect the outgoing Deuba government of bowing with the US and the West, as it has accepted and ratified the Millennium Challenge Corporation's $500 million Nepal Compact.
Beijing had strongly opposed Nepal's decision to ratify the MCC, saying it was an attempt to curb Beijing's rise in Kathmandu.
Later, the Deuba government strongly supported Ukraine, which also raised suspicions in Beijing.
So far, China has maintained its neutrality in the Russian-Ukrainian war.
Beijing's concerns grew further after the United States offered the Himalayan nation to sign the State Partnership Program (SPP), which offered various types of military and defense support to the Nepalese army.
After huge controversy and uproar, the Nepalese government decided not to join the SPP, a move welcomed by Beijing.
Liu's visit to Nepal is his first overseas trip since he took over as head of the CCP's international liaison department in June.
According to the party leaders, the talks between the two sides will also focus on Nepal-China relations, strengthening inter-party relations, accelerating China-funded projects, among others.