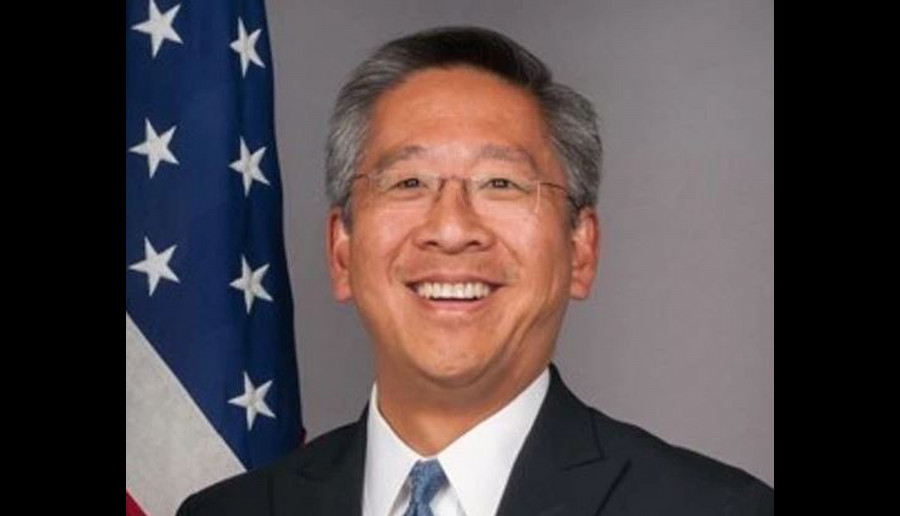 US Under Secretary of State for South and Central Asian Affairs Donald Lu arrived in Kathmandu on Thursday, according to diplomatic and government sources.
This is his second visit to Nepal since November last year and the first since the Nepalese parliament ratified the Millennium Challenge Corporation after months of controversy.
Lu is expected to meet with Prime Minister Sher Bahadur Deuba and Foreign Minister Naryana Khadka.
Officials did not release further details.
Lu made headlines in Nepal in February after holding separate talks with Prime Minister Deuba, CPN (Maoist Center) Chairman Pushpa Kamal Dahal and CPN-UML Chairman KP Sharma Oli about the MCC.
According to officials and politicians familiar with the conversations, the message from Washington was that it would be forced to review its policy in Nepal if the MCC failed to pass parliamentary ratification.
Nepal ratified the MCC on February 27 after attaching an interpretative declaration.
The US official's visit comes at a time when another US program – the State Partnership Program – has become a hotly debated issue in Nepal, with parties across the political spectrum calling for an end to Nepal's partnership with the SPP.
On June 21, the government decided not to join the SPP, but the Foreign Office has yet to write a letter to the United States to that effect.
On Wednesday, the Parliament's International Relations Committee instructed the government to brief it on the status of the SPP and why it has not yet written to the United States asking to end Nepal's partnership in the program. .
According to the U.S. Embassy in Kathmandu, Nepal was accepted into the SPP in 2019 following two applications in 2015 and 2017. After this became a politically debated issue, the embassy said it was Nepal's sovereign decision whether to be part of the SPP or not and that any country can just write a letter if they wish to terminate participation.