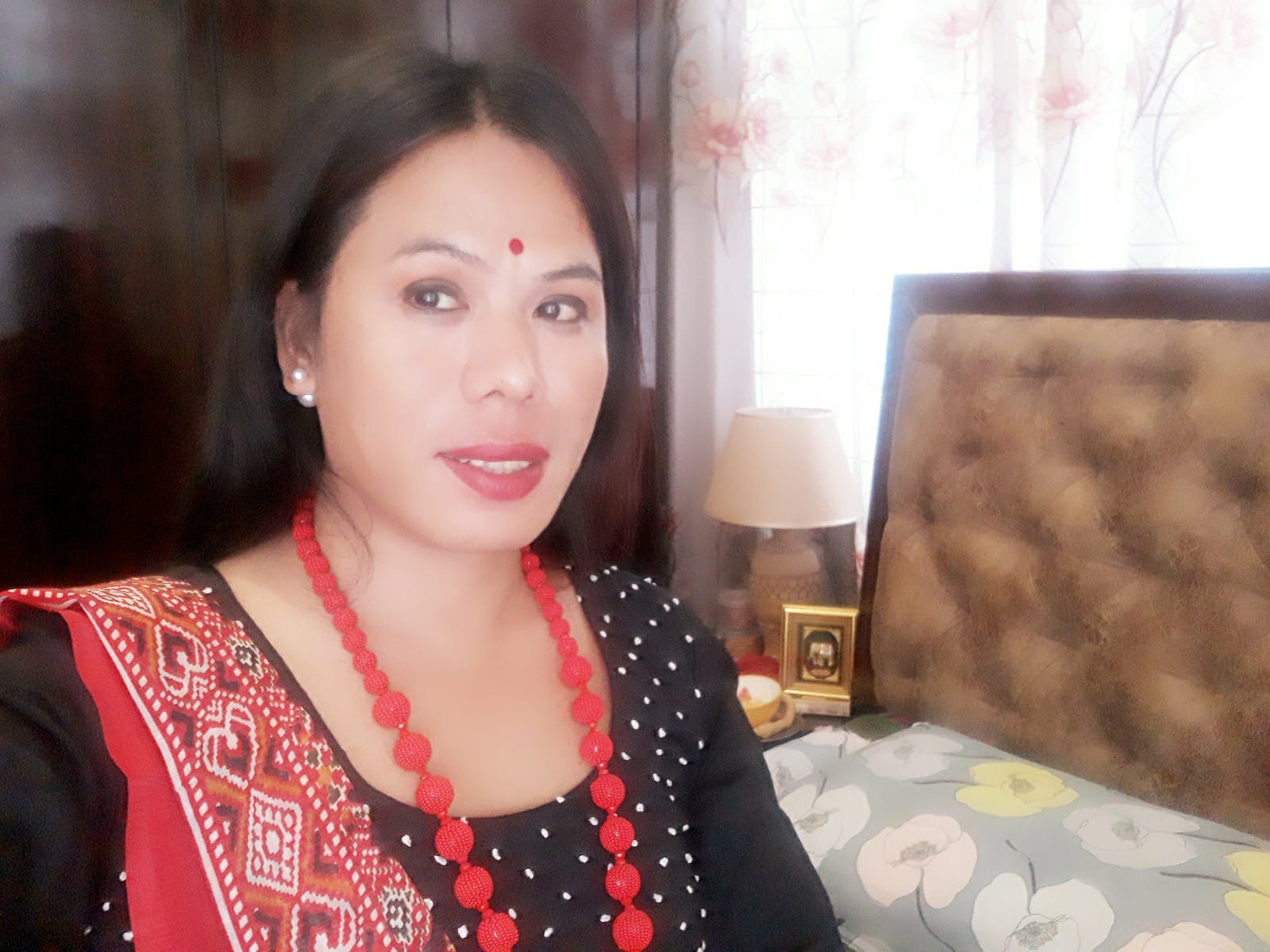 According to a study According to the Williams Institute at UCLA Law School, transgender people are four times more likely to experience violence than cisgender people. Is this the same for transgender people in Nepal as well?
To find out, Onlinekhabar spoke with Pinky gurung, a trans and the president of Blue Diamond Society, a pioneering organization fighting for LGBT rights in Nepal, on the occasion of the 16 days of activism against gender-based violence.
Excerpts:
Why do you think people belonging to sexual minority groups, transgender people in particular, are more vulnerable to violence and victimization? What forms of violence do they have to suffer?
You may know that we were neither accepted by our society nor received any support from our family. Just because we are different we cannot have access to education. Every word acts like a form of violence for us. All of these homophobic and transphobic attitudes have made it very difficult for transgender people to survive, and life is very stifling. We must experience sexual violence from early childhood, pinching in sensitive areas, verbal violence, abusive behavior, sexual harassment, derogatory words and bullying.
The discrimination that society practices against us has a considerable impact on our psychological health. Many have been forced to commit suicide.
This is not it, we have been physically assaulted, excluded and insulted simply because we are transgender people.
Let me share one such incident when I was physically assaulted. I was then about 12 years old. I was walking and singing a song, and suddenly a boy who was about 10 years older grabbed me by the neck and lifted me up, choking me.
I have encountered many such abusive incidents in my life. Even the teachers are yelling at us because we behave like a girl "although being a boy". Such discriminatory behavior on their part disrupts our study and academic capacities. It hinders the development of personality and you even have to struggle to get an education like any other child.
In addition, our government has still not recognized the rape of transgender women; even our law is discriminatory.
But why? Why do they have to put up with additional violence?
The status of women in the world and in Nepal is very progressive because it has been hundreds of years since the feminist movement started. If we look at the status of women's education, legal rights for women, employment and empowerment, cisgender women are way ahead of transgender women.
It's only been two decades since we started a movement for transgender people within the LGBT community. Yet the government has denied us many rights. Because we have not been able to obtain our rights and because this society still does not understand us and our problems, we have to endure a lot of violence, starting at home.
We belong to the group of sexual and gender minorities. People still haven't figured out that we are completely natural. They still see us as false, unnatural, even crazy just because we are different from them and from what social norms say.
But haven't there been some positive changes in people's perspective on transgender people? How cooperative are the authorities when reporting a complaint?
Of course, there have been positive changes. When we started this movement in 2001, creating the Blue Diamond Society, if a "third sex" came out wearing women's clothes, the police would arrest us and beat us. But, now luckily we are not beaten by them just for being who we are. Gradually, society changes its attitudes towards us. The constitution also guaranteed us certain rights. We were included in the 2021 census as a different category.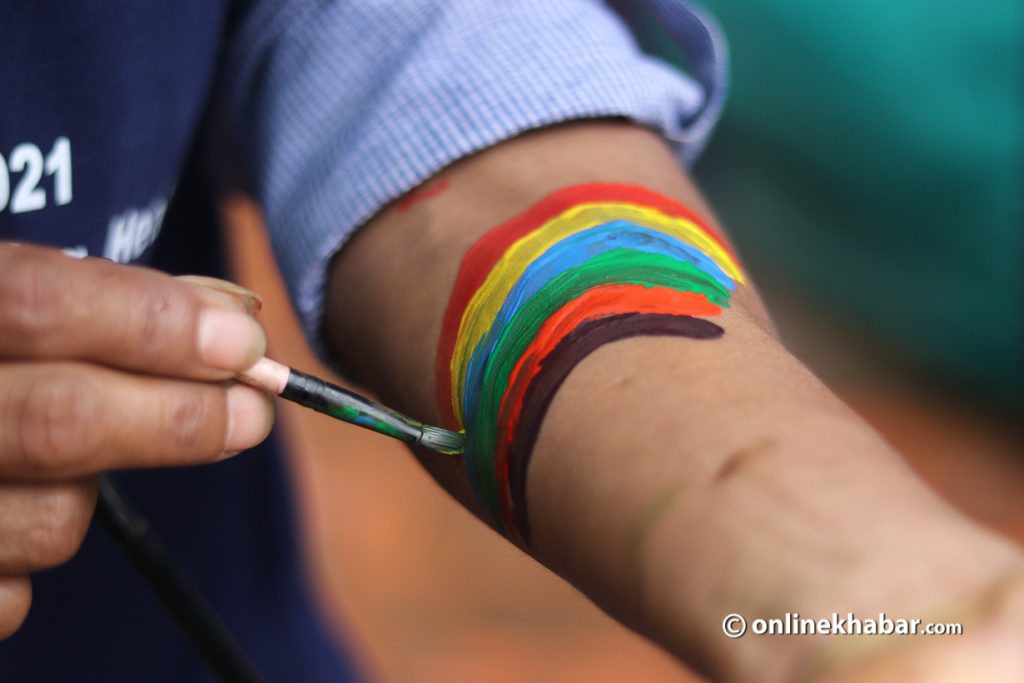 But, as regards the cooperation of the authorities, it is quite erratic. Above all, it depends on the nature of the case and the state of mind of the officials in charge of the case. The authorities supported us regarding the cases of some transgender people when unfortunately when we were beaten up by the police once the road to justice became very heavy and we had to wait years and years.
So what work has been done by government and non-government sectors to tackle and end transgender violence?
As I mentioned earlier, the Constitution of Nepal 2015 granted us the right to freedom of identity (in article 12), the right to equality (in article 18) and the right to social justice (in article 42). The Ministry of Women and some municipalities have also allocated a certain budget for our community development.
We have been included by the Ministry of Youth and Sports in the definition of youth. But, we shouldn't be limited to definition only, we should be included in policy and planning.
Even MPs, various social organizations and women's rights activists raise our issue in a positive way. They organize programs in collaboration with us.
Are these activities sufficient? Who should do what from what level?
No, they are not enough because society and the attitude of people towards us have not changed completely. Even the top leaders of our country are using 'hijada' as a bad word against each other as an insult. They are not at all sensitive to our community and our rights.
Yet the law has not been completely positive towards us. Also, the guaranteed rights are not properly implemented, and some are even contradictory. For example, the right to identity is guaranteed to us by the constitution, but the citizenship law requires sex reassignment surgery and a medical referral, which is very unfair and wrong. This should be done in accordance with our self-decision.
Neither same-sex marriage was legalized, nor did we receive social security. Where is our representation in government, political parties and authorities? There is a lot of variation. In addition, no research has been conducted on the social, educational, economic and psychological status of transgender people and other members of sexual minority groups.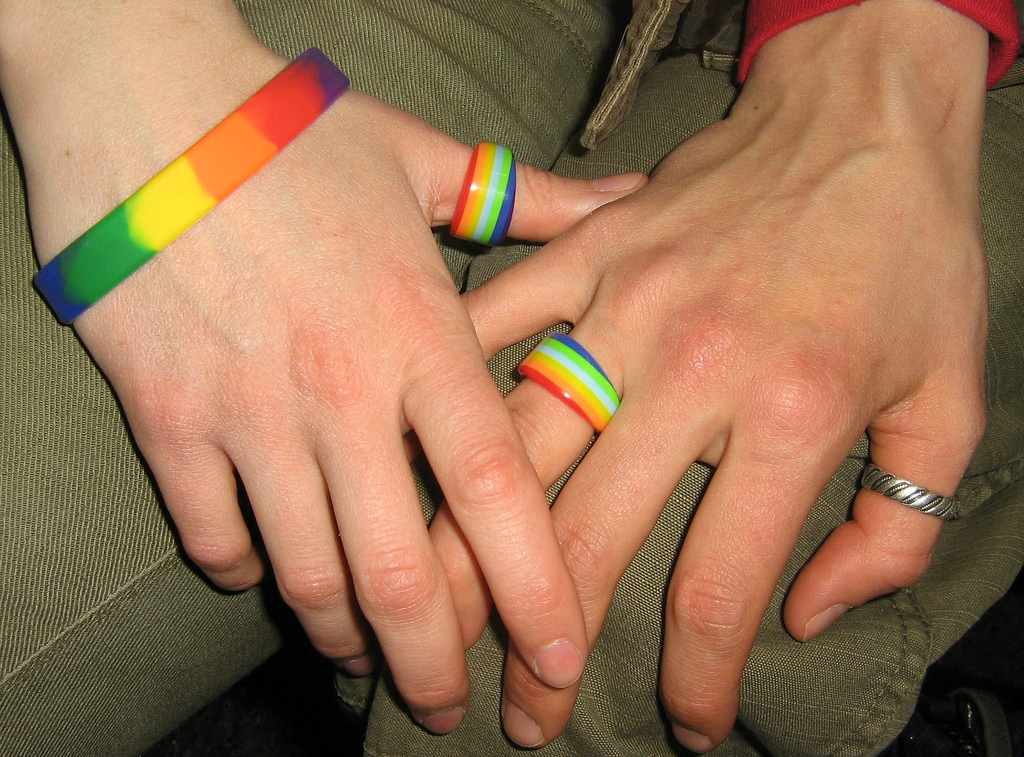 The government should study all these aspects and allocate a budget, formulate plans, policies and programs for our holistic development in society. We have always been deprived of jobs in the Nepalese police, armed police forces, traffic police and many others.
We are often seen as sex workers. However, it was not planned to include us in other employment opportunities.
In addition, content about the LGBTQI community should be included in the school curriculum, and teachers should be trained in this so that their perspective towards our community changes.