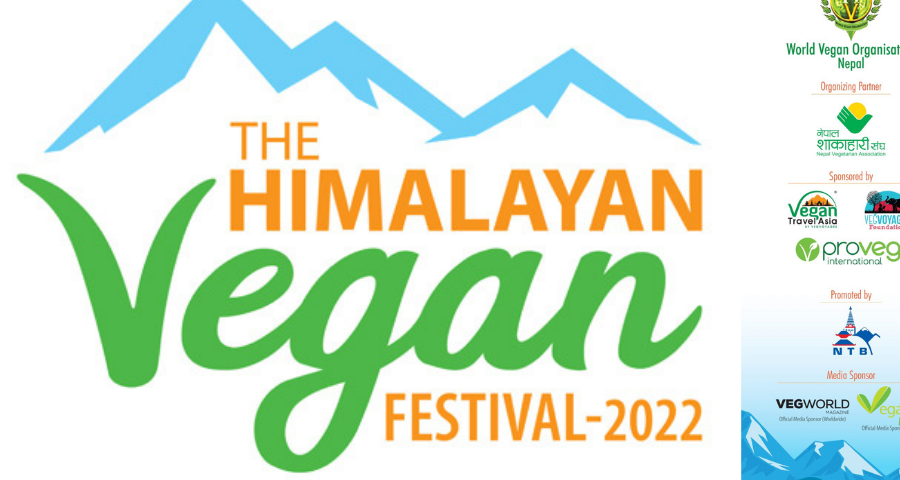 October 16, 2021
The call is finally here, from the Himalayas. The biggest vegan festival ever in Nepal and Bhutan will take place next year. Are you ready? The Himalayan Vegan Festival is scheduled to take place in April 2022 in Nepal and Bhutan, and we're just as excited as you are.
Have you ever wondered what it is like to be in the midst of hundreds of vegans who not only share the idea of ​​compassion, but come to collaborate and interact with each other to make the vegan community stronger?
The six-day event is open to everyone and will start on the 15th in Nepal and continue in Bhutan until the 20th. Vegan activists, delegates, experts and speakers from all over the world will attend. Here's everything you need to know about the Himalayan Vegan Festival 2022.
The Himalayan Vegan Fest aims to bring together people from all over the world who want to celebrate, support and spread the idea of ​​a plant-based lifestyle. The event also provides a platform for vegan businesses to reach people. The event will feature panel discussions, exhibits, a vegan food court, workshops, movie screens, music and dance, and much more. So make sure you don't miss any.
The vegan community is growing rapidly, and there is no doubt about it. The event will be the largest festival ever to be held in the Himalayas and aims to promote and support the vegan community and welcome interested non-vegans. The event will highlight the need for a plant-based lifestyle and compassion for animals.
It inspires people to adopt a plant-based lifestyle to end animal suffering and reduce the burden it places on the planet and the environment. This will be done through a series of events such as interactive workshops, a product bazaar, cooking demonstrations; vegan health, fitness and fashion features; animal education, and much more! Appreciating the grassroots efforts of local and international vegan communities and activists, the event will take place every three years.
The Himalayan Vegan Fest will be held for 6 days from April 15, 2022. The event will take place in Kathmandu, Nepal, from 15th to 17th and in Thimpu, Bhutan, from 18th to 20th.
The Himalayan Vegan Festival is open and free to the general public. However, if you want to participate in the event from start to finish, Patron Passes will allow you to participate and be a part of all events without having to attend on a first come, first served basis. is the case for the general. Public.
These passes will give you reserved priority for various events. You can also purchase a special participant pass if you only want to attend some of the events with a reserved priority. Find all the details of event passes here.
For questions regarding sponsors and participants, you can submit a form here.