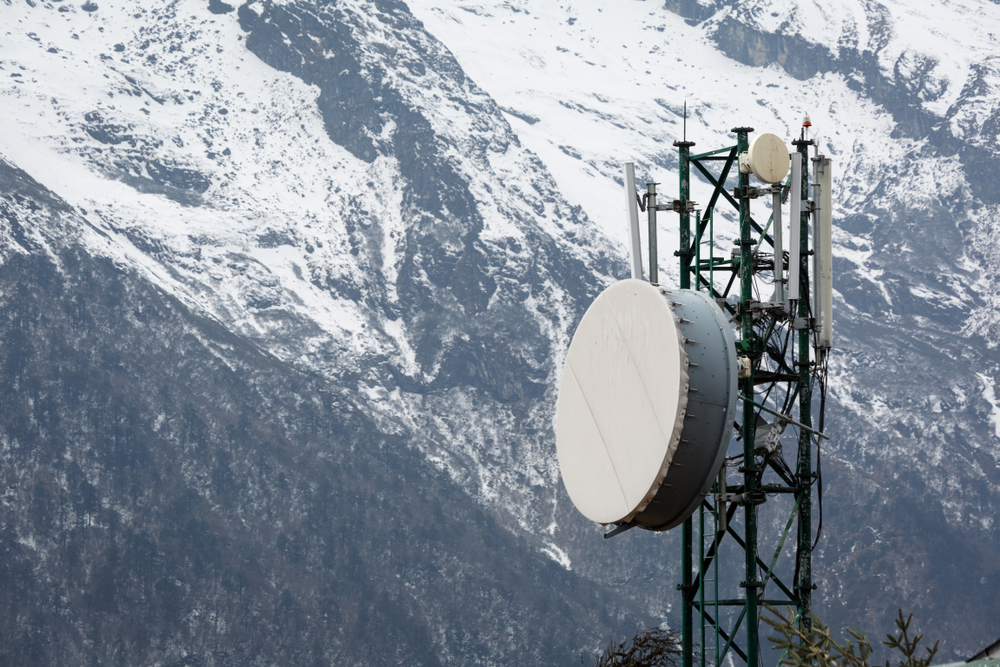 According to a report released by the telecommunications regulator, Nepalese internet users are increasingly unhappy with poor service and are telling their service providers.
The latest from the Nepal Telecommunications Authority Annual Report shows that 219 angry customers lodged complaints about various internet service issues during the 2020-2021 fiscal year ended in mid-July, which is almost four times more than in the previous fiscal year when 57 complaints have been sent.
The authority said that since the start of the Covid-19 pandemic in early 2020, students have been taking courses online and office workers have been working remotely. As a result, the number of complaints has increased, mainly regarding slow internet speed and intermittent service interruptions.
The most common complaints were about fluctuating Internet speeds or slow Internet speeds. There were 133 complaints (43.04%) against slow internet.
According to the report, 34 complaints (11%) were about "internet service not working", nine complaints (2.91%) were about maintenance issues, eight complaints (2.59%) were related to billing, nine complaints (2.91%) were for a toll-free number. Related, three complaints concerned compensation and 23 complaints concerned various other matters.
According to the report, 82 complaints (26.54%) were filed against the public company Nepal Telecom and 23 complaints (8.41%) were filed against the private operator Ncell.
Other companies had their share of dissatisfied customers: 52 complaints (16.83%) were received against WorldLink Communications, 35 complaints (11.33%) against Vianet Communications, 54 complaints (17.48%) against Classic Tech and 28 complaints (9.06%) were received against Subisu Cable Network.
Purushottam Khanal, chairman of the Nepal Telecommunications Authority, said that with the increase in the number of service users, the volume of complaints increased accordingly.
Nepal has had incredible success in digital adoption compared to its neighbors with internet service reaching 100 percent of the population. "The growth in Internet penetration has not matched the growth in Internet infrastructure," he said.
"Due to Nepal's difficult geographic location, the telecommunications infrastructure is not intact. This causes problems in Internet services.
According to Internet Service Provider Rules 2020, customers must first complain to service providers whenever they have a problem, but they complain directly to the telecommunications watchdog.
"The trend shows that more and more consumers are speaking out against the bad services they pay," Khanal said. "We ask service providers to respond to consumer grievances once we receive them," Khanal said.
The statutes clearly state that an Internet service provider must resolve issues within 24 hours of filing the complaint; and if it does not, no charge should be collected for the period during which the service is interrupted.
"But consumers don't know what to do in case their complaints are not addressed," Khanal said.
Sudhir Parajuli, president of the Association of Internet Service Providers of Nepal, said that the internet companies sell packages for domestic use in a sharing ratio which makes them cheaper, and this is clearly stated in the contract.
"But customers complain about service issues without looking at them. The speed of shared internet plans becomes slow during peak hours, with many devices connected at the same time, "Parajuli said.
"We do not intend to provide slow service because we want to retain our customers because there is strong competition in the market. We always fix the problem as soon as it occurs to us," he said. he declares.
"Sometimes the Internet connection is shared beyond its capacity, which causes problems," he said. "The number of service users is increasing daily and there is a problem in the shared infrastructure used by the service providers, which is creating problems," he added.
The density of broadband internet service in Nepal, which was 52.06% in fiscal year 2014-15, reached 102.82% in 2020-2021.
In the last fiscal year, 3G service reached 12.89 million people covering 42.7% of the population while 4G service reached 9.95 million people covering 32.9% of the population.
The authority aims to have broadband internet at all community campuses and community schools during the 2021-2022 fiscal year, according to the report.
In the last fiscal year, the total number of broadband subscribers in the country stood at 30.99 million, of which 22.98 million mobile broadband subscribers and 7.79 million broadband subscribers fixed.
Mobile broadband accounts for 74 percent of the broadband service market share, while fixed (wired) service accounts for 25 percent and fixed (wireless) 1 percent.
The country launched 3G service in 2007 and 4G service 10 years later in 2017.
Nepal plans to introduce 5G service soon.
The authority says the scale of the problem in internet services has been magnified, but service providers have often reported poor infrastructure for slow internet problems.
However, the problem remains as it is, say consumer rights activists.
According to Ookla, a US-based company that analyzes internet connection speeds, Nepal ranked 110th out of 138 countries with a download speed of 22.39 Mbps and an upload speed of 12.76 Mbps in the world. mobile broadband service in September.
The country was in 118th position with a download speed of 17.12 Mbps and a upload speed of 10.61 Mbps during the same period last year.
In fixed broadband service, Nepal ranked 108th in the global speed test with a download speed of 33.87 Mbps and a upload speed of 29.63 Mbps in September.
During the same period last year, Nepal ranked 113th with a download speed of 22.36 Mbps and a upload speed of 20.41 Mbps, according to the report.