When X (name withheld on request) discovered that the Metropolitan City of Kathmandu was granting a budget of Rs 10 million to develop esports in Nepal, he was not as pleased as many had hoped.
He's been on the scene for almost a decade and has played in nearly every national level tournament, but seeing how the media and people have blown the thing up has left him disgusted.
"You, the media and many others think this budget is a lot. Are you kidding me? Do you think a budget of Rs 1 crore will do anything to grow the esports scene? If you think it will, you're kidding," X says.
There are several esports tournaments in India where the prize pool for a tournament is Rs 10 million. Teams have a coach; they have regular tournaments and a developing scene. But, in Nepal, there is not much and this has led many players like X to leave the scene.
"There is no future. There is no investment. People don't understand what esports is and where it can go if given proper attention. It's just frustrating," says X.
Since esports was included as a demo game in the 2018 Asian Games, the scene seems to have improved in Nepal. Gaming teams like Dota 2, Counter-Strike: GO, Pub G Mobile, and FIFA have gone overseas to compete in international tournaments. While a few did well, most of them realized how old the scene in Nepal is and how much investment is needed to improve the scene in the country if it wants to win big.
Lots of potential vs little motivation
Abhinav Shakya, 21, known as Mel in the esports community, has been playing Dota 2 competitively for seven years. Recently, he traveled to Korea and Israel to compete in the Dota 2 World Championship hosted by the International Esports Federation (IeSF). In Korea (2019), the team did quite well finishing fifth. But, in Israel (2021), things weren't the same as they finished last.
"There is a huge quality gap between playing in Nepal and playing with the best in the world," says Shakya. "First of all, the level of competition is low. There are only a few good teams, which means it's very easy to win the national championship.
But when they go abroad, the dynamic changes. They face teams that go through a training camp, have a coach and, in some cases, even psychologists to help them when they doubt themselves.
"Little things like that play a major role in helping us perform well. Here in Nepal, we don't even get prize money, which kills our motivation to play," says Shakya.
This is the case of FIFA. Sameer Gurung is the country's national champion. He regularly competes internationally, but says his time is coming to an end as he sees no future in the sport.
"I play with my Indian contemporaries. Our matches are always close. We're neck and neck every time we play, but that's where our similarities end," says Gurung.
Its Indian counterparts compete in tournaments worth over INR 10 million. But, Gurung plays in tournaments which offer the winner less than 10,000 rupees. Even these tournaments have come to a standstill lately, which has made players like him frustrated.
"There is no motivation to keep playing. Those who play only do it because they are passionate.
The death of promises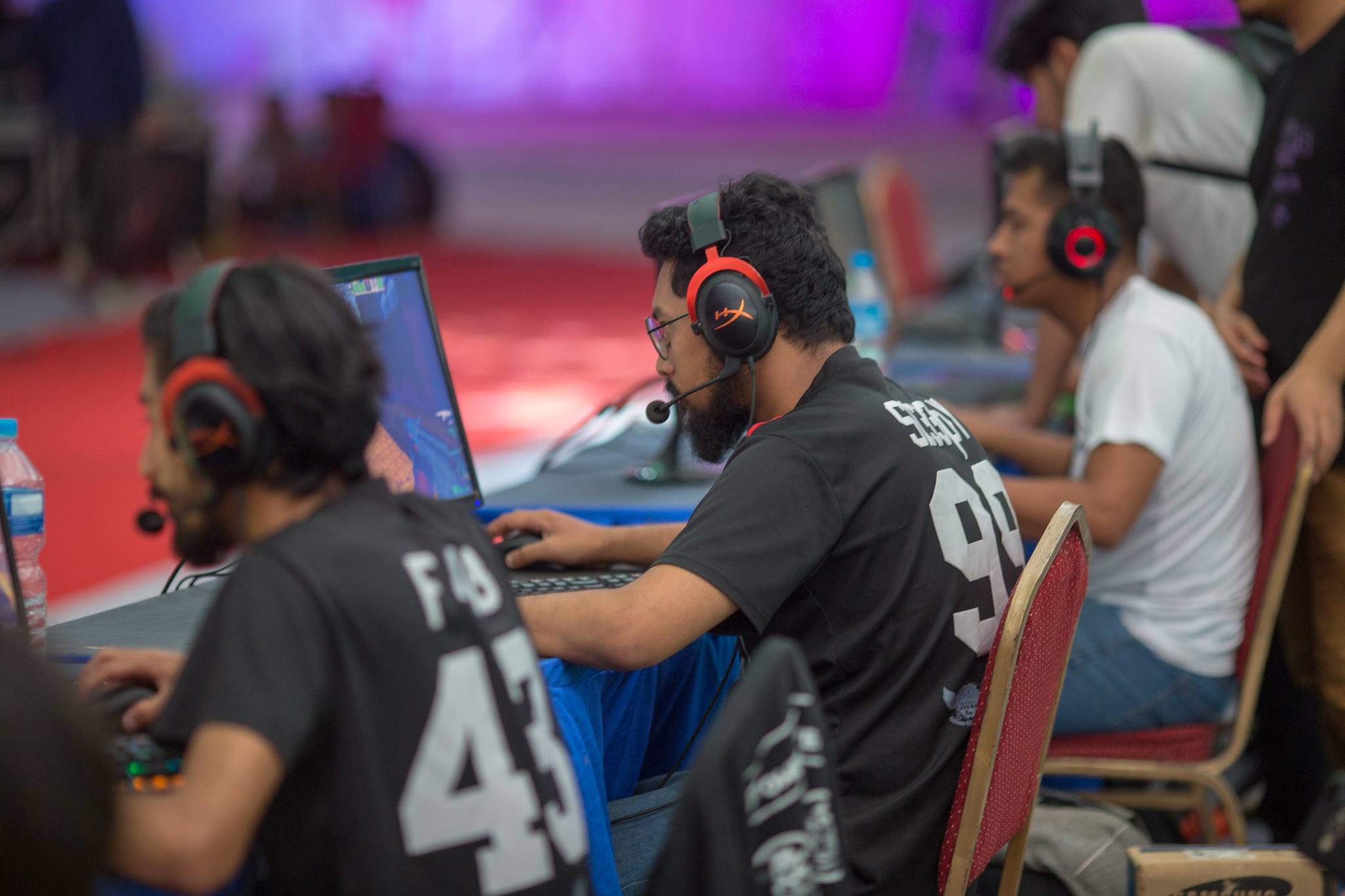 Suraj Dangol, the president of the Nepal Esports Association (NESA), understood this well. He says, as the governing body, the association is trying to create space for esports in the country. But, due to a lack of government and private sector support, things are not easy.
"We couldn't offer any prize money for the national tournament this year because we couldn't find any sponsors. People promised us an amount, but they didn't give us anything until the tournament we organized recently," says Dangol.
Vidit Singh, also known as Dafi, is a former esports player. After competing on stage in Nepal, he decided to turn to coaching. Currently, Singh is in Bangalore coaching a Valorat team and believes Nepal has a lot to learn from India.
"India is 10 years ahead of Nepal despite its own problems. The mindset of parents in India is the same, but others in the country are doing good to support the scene because people have realized how much money there is in esports," explains Singh.
He thinks Nepal would have been way ahead of India if the country had had a visionary to drive the sector forward.
"A lot of people quit playing games like Counter-Strike and Dota because there was no scope and most grew up and had bigger responsibilities," Singh says.
He thinks it was time for organizations like NESA to focus on casting for these tournaments as well. Also a game streamer, Singh believes tournaments like Nationals should be accessible to everyone.
"These generate eyeballs and when there are people watching it, then the sport will automatically come," Singh explains.
Dangol knows this and says the association is trying to do this. This year it partnered with AP1 TV and broadcast the tournament live. But, he knows there are gaps because they are learning on the job, but he promises things will get better.
PUBG promises
While almost every game is suffering in Nepal, there is one that is thriving – PubG Moblie. There are over 100 teams participating in each tournament, with most Nepalese teams dominating South Asia.
One of these teams is Haute Tension. The team regularly participates in the PUBG Mobile Pro League (PMPL). What started as a fun activity for most of its players has turned into a full-time profession.
High Voltage is currently in a training camp in Chabahil to prepare for the PMPL. The team has six members who receive a monthly salary. Thanks to this security, the team can concentrate and perform at their best.
"Things are easy for us, but we don't take it for granted because we want to win things," says Diwas Kumar Shrestha.
Training camp is for them to improve their game and work on their weakness. Shrestha says it helps a lot but thinks the scene needs government support if it is to take the next step.
"We need more LAN tournaments. We need more competitions because there is a lot of chance that this game will win Nepal something big internationally," says Shrestha.
But, for Shakya, things are not at all similar. The Dota 2 tournament in Nepal is a rarity and if things continue like this he says he won't play again.
"The news about Kathmandu city's investment in esports is positive. I hope things change. If not, I will probably quit playing.