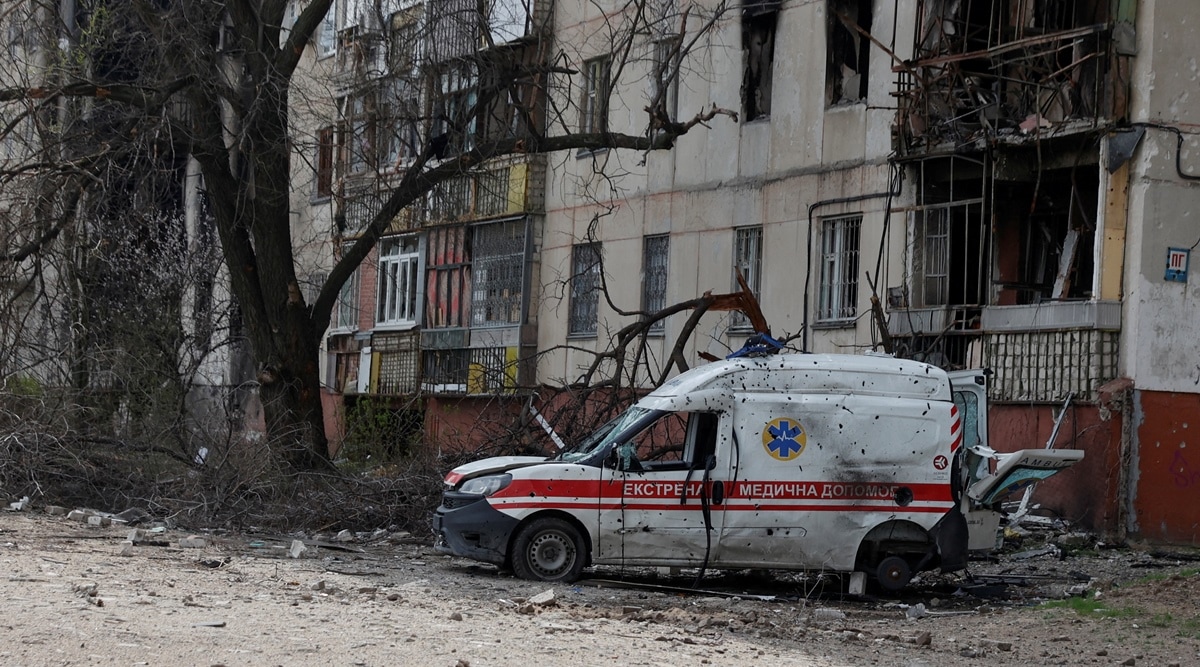 European Commission President Ursula von der Leyen arrives to take part in a global event titled 'Stand Up For Ukraine' at the Palace on the Royal Lazienki Park Island in Warsaw, Poland. (Reuters)
Pope Francis invoked "gestures of peace in these days marked by the horror of war" in an Easter Vigil homily in St. Peter's Basilica attended by the mayor of the occupied Ukrainian city of Melitopol and three lawmakers Ukrainians. Francis did not directly refer to Russia's invasion of Ukraine, but he called for an Easter truce in order to reach a negotiated peace.
That call appeared in vain, as Russia resumed its missile and rocket attacks on kyiv, western Ukraine and beyond, a stark reminder that the whole country remains under threat.
Meanwhile, the Ukrainian president's office reported missile fire and shelling over the past 24 hours in eight regions of the country. The governor of the Lviv region in western Ukraine – long considered a safe zone – has reported airstrikes on the region by Russian Su-35 jets which took off from neighboring Belarus.
On Saturday, an explosion believed to be caused by a missile sent rescuers scrambling near an open-air market in Kharkiv, according to AP reporters at the scene. One person was killed and at least 18 people were injured, according to rescuers.
Austrian Chancellor Karl Nehammer, who met Vladimir Putin last week in Moscow – the first European leader to do so since the invasion began on February 24 – said the Russian president was "in his own logic of war" against Ukraine.